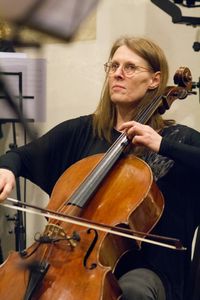 Arranger, composer, director and improvising 'cellist recordeding for over two decades with numerous groups including Dave Matthews, Coldplay, Muse, the Foo Fighters, Moloko, Amy MacDonald, Birdy and The Smashing Pumpkins, conducting her own orchestra, La Scala Milan, and the Seattle and Chicago Symphony Orchestras.Three of her arrangements have featured on Grammy award winning singles.
She is 'cellist and MD of contemporary music group Icebreaker, soloist, performer for the Merce Cunningham Dance Company and has had many pieces written for her. She is a tutor at the Institute Of Contemporary Music Performance,  lectures at Brunel University, teaches 'cello at Goldsmiths College and regularly gives or takes part in master classes at colleges and Universities.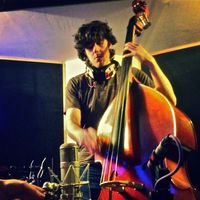 Daniel Gaylard is a multi instrumentalist, composer, arranger and programmer based in London. With over 15 years live performance experience, Daniel has toured the UK and Europe with acts ranging from Death Metal, Jazz to Pop. Heavily influenced by Electronica and Jazz, his outlook was shaped at a young age not to be constricted by musical genres.
Moving to london in 2008 he completed his degree at The Institute, studying under tutors such as Terry Gregory, Dave Marks and Holger Skepeneit. It was while studying that his interest in composition and sound design first arose, leading to work providing music and foley for film shorts and computer games.   
He currently writes and performs for We Are Children (We Make Sound), Synth-Rock band Karman Line (www.karmanline.co.uk) and Gypsy Swing out-fit Tzigauners (www.facebook.com/tzigauners)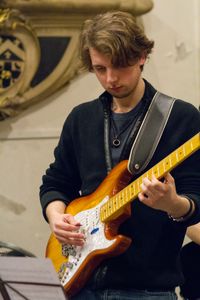 Alastair is a Rock and Pop guitarist, bassist and keyboard player, working in and around London. Since graduating from the Institute of Contemporary Music Performance (ICMP) in 2012, he has been balancing a busy guitar teaching schedule with building a reputation as a session musician. In his spare time he writes, produces and tours with his Prog Rock band "HeKz"
www.hekztheband.com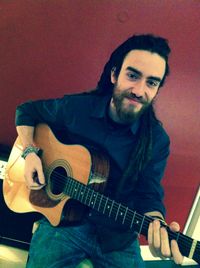 Dutch-born Niels Bakx has been playing guitar since the age of 12 and is currently living and working as a musician in London. In the past 6 years he has been involved in a wide variety if musical projects including singer-songwriter The Glass Child, instrumental jam-band What?!, rock band Los and the Deadlines and now contemporary collective We Are Children. Niels is also in demand as a guitar tutor and session musician in and around London.
www.facebook.com/nielsbakx
www.twitter.com/nielsbakx
www.losandthedeadlines.com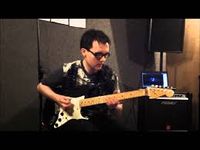 www.robertmullally.net